TATTY TEDDY
Tatty Teddy is 12 years old. A small, brown, tatty-looking little mutt, she was a very skinny and neglected stray when I found her scavenging through rubbish on the street about 11 years ago.
She has a scar on one side; it looks as if hot water was thrown at her.  She also has a gammy back leg.
Despite x-rays which didn't show anything wrong, she has never used that leg properly.
She is the smallest in the Crazy Hound House, but she believes that size doesn't matter. She is very cheeky and bossy and can often be heard growling at anyone who tries to invade her space.  Although she likes a drive in the car, she does not like to go for walks and any attempts to walk her will see her frantically trying to escape her collar so she can run back home.  Fortunately there is enough space at home for her to do all the walking she likes and she is very happy strolling around the property or just lying in the sun.
MEET THE REST OF THE GANG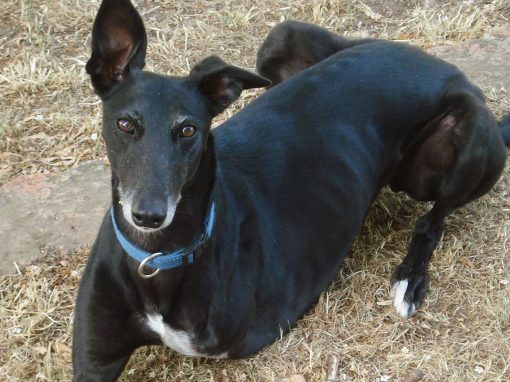 We are a very happy and bright bunch in the Crazy Hound House, and we've got so many stories to share.
We're also on
PLEASE TAKE ME HOME:
ADOPTION SHOWCASE
CONTACT
"I can do everything through Him who gives me strength."