WILEE
Wilee (pronounced 'why-lee') stole my heart when I saw his photo on Facebook. He had just had his right front leg amputated at the shoulder and looked so thin and frightened.
He was eight months old when I adopted him and has recently celebrated his second birthday.  He is white, with the left half of his face black and a few black spots on his body. He also has quite an overbite.  When I talk to him he gives a beautiful broad smile.
Wilee arrived with a few problems: his left front leg was growing crooked and there were issues with the elbow joint.  My vet put this leg into a splint and for the next 4 weeks he hopped around with the splint, never complaining just being a wonderful, complacent boy. He even dug a hole with his splinted leg. During this time the stump of his amputated leg became infected and he had to have the stump amputated, this time to the top of the leg. There were occasions when I had to carry him, but as long as his leg was healing I did not mind. I then managed to get him an orthotic for the left leg. It was custom-made for him and could be moulded around his elbow joint. That he wore for another four weeks. During that time his leg straightened beautifully and the elbow joint healed.  He is now able to hop around without support and today his leg is absolutely fine.  I do sometimes worry when he tries to run too fast or when he plays because he can be a little on the wild side. He has the most loving nature I have ever come across in a dog – he really is my very special boy.
MEET THE REST OF THE GANG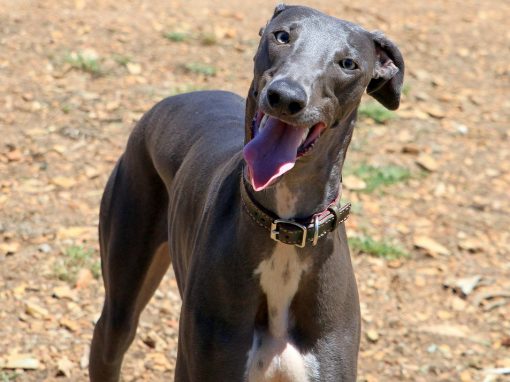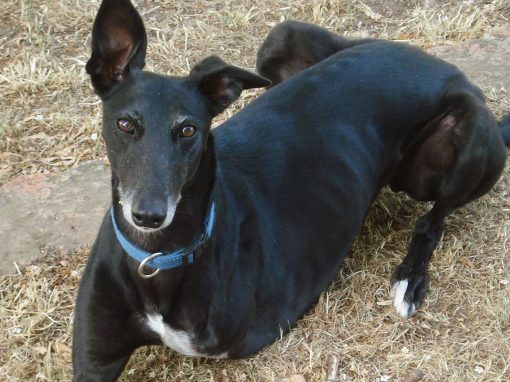 We are a very happy and bright bunch in the Crazy Hound House, and we've got so many stories to share.
We're also on
PLEASE TAKE ME HOME:
ADOPTION SHOWCASE
CONTACT
"I can do everything through Him who gives me strength."