JACK
Jack is a three-legged Greyhound. He is black and about five or six year's old. He was used for hunting and broke his left front leg.  Unfortunately he did not receive medical attention and the leg became infected. He was taken in to be put to sleep, but a vet saved his life by amputating the leg. Greyhound Rescue SA took him in, and I adopted him from them.
Whatever I was expecting from a three-legged Greyhound, Jack was not it! He entered the Crazy Hound House as if he owned it, and his speed and agility are remarkable. He has also turned out to be one of the naughtiest dogs I have owned. Nothing is safe from Jack and he can steal things so quickly and stealthily that I only discover the misdemeanour in the form of chewed items. They include two pairs of spectacles, a cell phone, slippers, sticky labels and numerous other items. Once while I was getting ready to bake, he stole a large packet of flour from the table (consumed a good deal of it) as well as half a dozen eggs.  He ate every single egg, including the shells, all I found was a damp, chewed egg box.
If there is a game being played or a chase happening, Jack will be right at the front of the pack, having three legs has not slowed him down much.
MEET THE REST OF THE GANG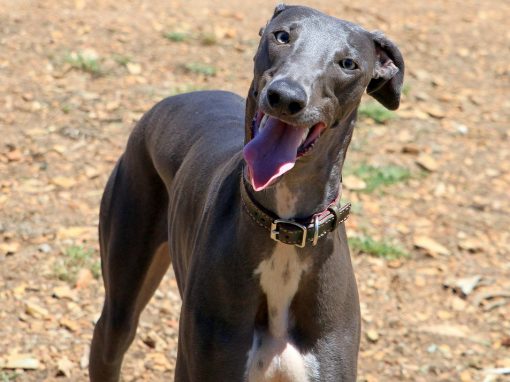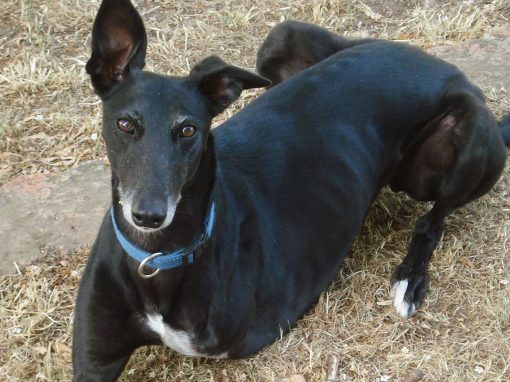 We are a very happy and bright bunch in the Crazy Hound House, and we've got so many stories to share.
We're also on
PLEASE TAKE ME HOME:
ADOPTION SHOWCASE
CONTACT
"I can do everything through Him who gives me strength."