OPAL
I have always loved the look of the Greyhound. When I moved to the country and had lots of space I adopted Opal, my first Greyhound. 
Opal is black with slight shades of brown in her coat.  She was five months old when she arrived from Johannesburg and had to be collected at the airport.  When her crate was opened, she ran out and threw her front legs around my neck and kissed me. It was love at first sight. She is now four years old.
I always refer to Opal as my little princess, she is a sweet, loving hound who often demands love and kisses and if I don't oblige, she jumps up and covers me in kisses. She loves to run and does a lot of running with Blanca. Opal is incredibly fast and so is Blanca so the two are very well matched to run together.
MEET THE REST OF THE GANG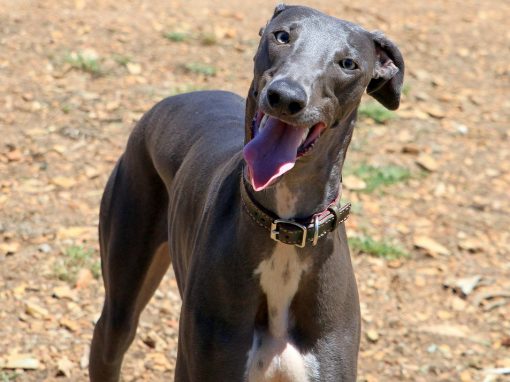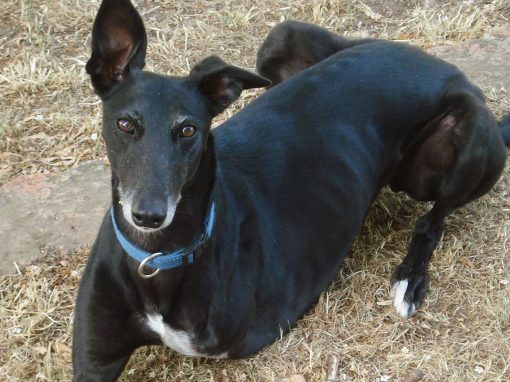 We are a very happy and bright bunch in the Crazy Hound House, and we've got so many stories to share.
We're also on
PLEASE TAKE ME HOME:
ADOPTION SHOWCASE
CONTACT
"I can do everything through Him who gives me strength."