LINKA
Linka is a beautiful four-year-old pure breed brindle Boerwindhond. She came to live at the Crazy Hound House when I was asked if I would take her in because she was being bullied by the pack with whom she lived, and this was causing her to be reserved and shy.
Her owner wanted her to lead a more normal and relaxed life.
Linka has a sweet nature and a silky coat. I loved her as soon as I met her.  She is fairly tall, as are all Boerwindhonde, but will never reach the same height as our "mini horse" Dapper. She has beautiful eyes which go a little squint when she gives you adoring looks or when she licks out a yoghurt carton. It didn't take her long to settle down and soon she was doing normal Greyhound things like roaching (lying on her back with legs in the air), and playing with the other hounds.  When she wants attention she will come up to me and gently tap me with her paw. If she doesn't get rubs and love, the tap becomes a little more firm.  She loves to play with the pack but she must do the chasing, she does not like to be chased by the others and will head straight inside if anyone tries to chase her.
MEET THE REST OF THE GANG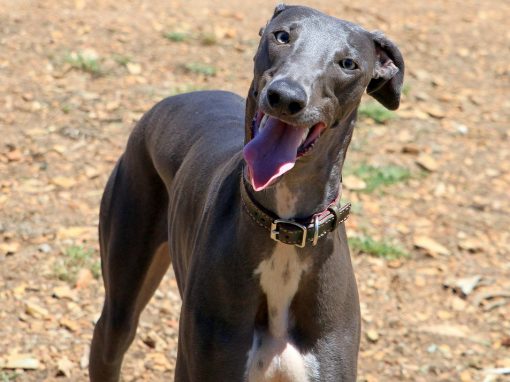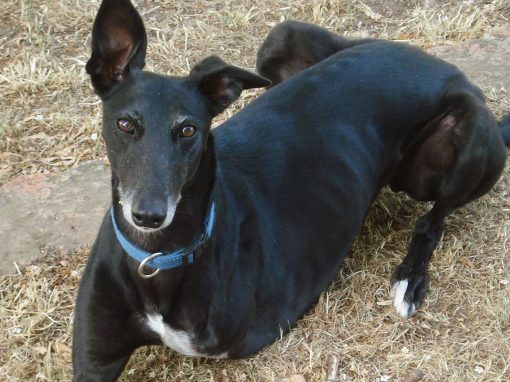 We are a very happy and bright bunch in the Crazy Hound House, and we've got so many stories to share.
We're also on
PLEASE TAKE ME HOME:
ADOPTION SHOWCASE
CONTACT
"I can do everything through Him who gives me strength."