ONYX
Onyx is a big black greyhound with some white on his chest and paws.
He was being used for hunting and broke his leg. It was a very bad fracture and his left front leg had to be amputated.
His owners did not want him after amputation. Onyx is beautiful, he looks a lot like Jack but he is quite a bit bigger. He can be quite feisty when playing and I have to keep an eye on him that in his excitement he doesn't hurt one of the others. Most of the time he loves roaching on the couch or sleeping in one of the dog beds. Occasionally he can be found snoozing on my bed but the couch is his favourite spot. Onyx has a lovely deep voice and if you talk to him he loves to talk back.
MEET THE REST OF THE GANG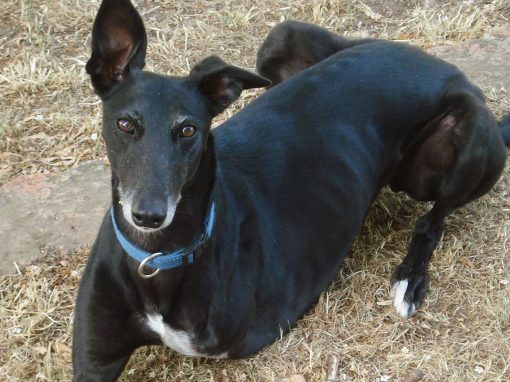 We are a very happy and bright bunch in the Crazy Hound House, and we've got so many stories to share.
We're also on
PLEASE TAKE ME HOME:
ADOPTION SHOWCASE
CONTACT
"I can do everything through Him who gives me strength."